OnSetBTS Films is all about capturing the magic Behind The Scenes of Feature Films, Short Films, Television, and Brands. With the advent of YouTube, Instagram, Facebook, Twitter, and other Social Media platforms, audiences and potential clients are used to an intimate real-time conversation with the brands and entertainment they love. They want a virtual backstage pass with their favorite musical artists, a VIP pass to the set of their favorite shows and movies, a seat next to their favorite celebrity chef in the kitchen, or a dive deep into the nitty-gritty details of a manufacturing process of a product they love.
That's what we're setting out to do with OnSetBTS Films, to specialize in documentary style filmmaking that focuses on the capture and production of quality short-form featurettes for websites, social media platforms, and physical media (BluRay, DVD, etc.)
Whether you need a full crew with multiple camera operators, dedicated sound recordist, or a one-man stills/video/sound powerhouse, I hope you choose OnSetBTS Films to help in the marketing of your next project. We're also happy to perform as a white label operation, with our crew acting as your production company on set. We're unobtrusive and experts at quick lighting setups under stressed marketing budgets and tight deadlines. And we're indie friendly too!
We can provide: Behind The Scenes Coverage, Camera Operators, Editing, Color Correction, Unit Stills Photography, Interviews, and EPKs. We can also capture and deliver in any format you require.
Our team has years of experience in producing, capturing, and editing content for a wide variety of brands and companies.
Can't wait to see you on set!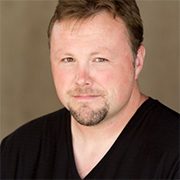 -Ed Uken
Owner/DP
ed@onsetbts.com
323-208-9499